As part of Brain Awareness Week, the Centre for Developmental Neurobiology (King's College London) and Cosy Science invite you to join an evening of informal and exciting scientific discussions on how our brain develops, how it's wired, and what happens when some of this goes wrong.

The human brain is by far the most complex structure on Earth. It contains a thousand billion neurons, of a thousand or more different, individual types, and each neuron is wired up to as many as five hundred other neurons! Neurons work together to form circuits that enable us to execute several functions such as making sense of what we see, and impairments in this precise wiring lead to several diseases from learning disabilities to major psychiatric illnesses such as schizophrenia.
'How do we see?'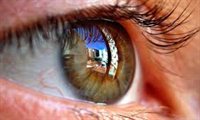 A major challenge in neuroscience is to understand how the brain transforms the information collected from your senses (taste, smell, sight, hearing, touch) into appropriate behavioural outputs. Martin Meyer is Senior Lecturer at the Centre for Developmental Neurobiology, King's College London. His research group is using transgenic zebrafish and whole brain cutting-edge imaging techniques to understand how is information about the visual scene represented in the brain and how is this information used to drive behaviour. Dr Meyer graduated in Biology from University College London where he also obtained his PhD in Cell and Developmental Biology. He then moved to Stanford University as a Wellcome Trust-funded postdoctoral fellow to work in the laboratory of Stephen Smith. In 2007 he obtained a Career Development Award from the Medical Research Council to set up his own group in the Department for Developmental Neurobiology at King's College London.
'Brain development – what happens when it fails?'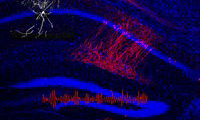 The function of adult brain circuits relies on the interaction between two main classes of neurons, excitatory and inhibitory neurons. There is increasing evidence suggesting that impaired wiring of inhibitory neurons during development may constitute the biological basis for several human psychiatric diseases. Beatriz Rico is Professor of Developmental Neurobiology at the Centre for Developmental Neurobiology, King's College London. The general aim of the Rico lab is to understand the cellular and molecular mechanisms controlling the development and maturation of neural networks, at two different levels: axons and synapses. Dr Rico graduated in Biology from Universidad Complutense, Madrid and received a PhD in Neuroscience from Universidad Autónoma, Madrid. She then joined the University of California in San Francisco as a postdoctoral fellow in the laboratory of Louis F. Reichardt. In 2005 she obtained a Ramón y Cajal fellowship and joined the Instituto de Neurociencias, Alicante, where she became an Assistant Professor. Prof Rico joined King´s College London in July 2014.
Attendance to the event is free, you can win prizes at our Cosy Science quizz and there will be free drinks for the audience!
Cosy Science  is a monthly informal gathering in which we discuss the hottest topics in science over a drink in a relaxed environment.