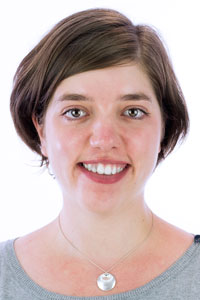 Clémence Bernard
Research Associate
Biography:
Master in Engineering, 2010: Ecole Nationale Sup??rieure d'Agronomie (Rennes, France)
Master in Biochemistry, Cellular and Molecular Biology, 2010: Universiti? de Rennes 1 (Rennes, France)
PhD in Neurobiology, 2014: Alain Prochiantz's lab, Coll??ge de France, Universit?? Pierre et Marie Curie (Paris, France) Otx2-glycosaminoglycan interaction to regulate visual cortex plasticity
Current project: Nrg/ErbB4 signalling in PV interneurons
Links:
ORCID ID:
https://orcid.org/0000-0001-5305-7738
KCL PURE:
https://kclpure.kcl.ac.uk/portal/clemence.bernard.html
Research Gate:
https://www.researchgate.net/profile/Clemence_Bernard2
Related News:
All publications:
Publications:3height:1080 width:1920 offset:0 max_pages:1 page:1 limit:7 type:4 key_only:0 num_rows:Array ( [0] => 0 )
2022
Bernard C, Exposito-Alonso D, Selten M, Sanalidou S, Hanusz-Godoy A, Aguilera A, Hamid F, Oozeer F, Maeso P, Allison L, Russell M, Fleck RA, Rico B, Marín O
(2022)
Cortical wiring by synapse type-specific control of local protein synthesis.
Science
378: eabm7466
2020